The Team at Dental Centre Peregian Springs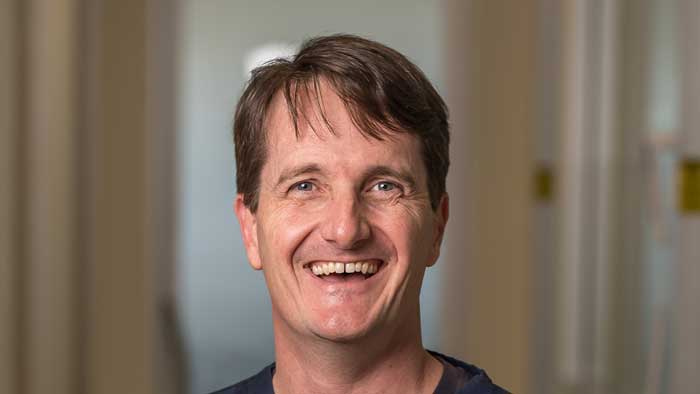 Stewart is the principal dentist of Dental Centre Peregian Springs and Dental Centre Peregian Beach and has been since its inception in early 2008. He graduated with a Bachelor of Dental Science from the University of Queensland.
He feels privileged to be able to care for the dental needs of the community in which he and his family have lived for the last 18 years. Over the last 13 years he is proud to have seen the practice expand in size and in the extent of the scope of practice of the entire dental team. He himself particularly enjoys the restorative aspect of dentistry including, endodontic treatment, crown and bridge and implant restorative work. However, the most rewarding facet of working at Dental Centre Peregian is the relationships that have been fostered between himself, his patients and the community.
Gayle graduated from the University of Queensland in 1997 with a Bachelor of Dental Science (Honours). After graduation she worked in several Queensland, NSW and UK clinics before returning to Queensland. She has worked alongside her husband Dr Stewart Swenson since Dental Centre opened in 2008.
Gayle has a gentle approach and believes in the importance of good communication with her patients. Preventative dentistry is important to Gayle, and she has enjoyed the privilege of watching many of her regular family patients maintain and improve their oral health over the years.
Outside of dentistry, Gayle is most likely found walking her dog or driving her kids around.
Jacqui joined Dental Centre Peregian Springs in 2011. Since then, she has built up a large base of patients who she enjoys seeing on a regular basis to look after their teeth. Jacqui feels immensely privileged to have the trust of her patients and has a strong desire to always do the right thing. This means combining her gentle approach and ability to listen with the most up to date dental treatment and careful attention to detail. As a general dentist, she likes the variation her day can have but has really found her niche in restorative dentistry. She loves working with composite resin as well as the latest ceramics to produce beautiful and natural looking smiles. Jacqui graduated from the University of Queensland with a Bachelor of Dental Science and is committed to lifelong learning by regularly attending CPD courses throughout the year. She welcomes new and, of course, returning patients.
Outside of the clinic, Jacqui loves to run, cycle, travel and eat.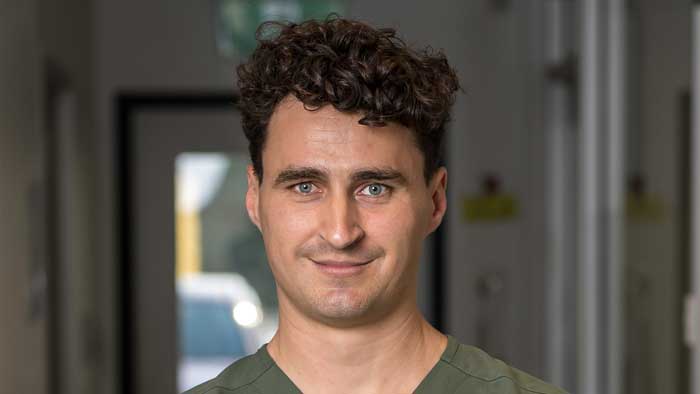 Andrew was raised in the hinterland town of Cooroy on the Sunshine Coast. He graduated from Queensland's Griffith University in 2013 where he attained an award for academic excellence.
Andrew is a strong believer in preventative and minimal intervention dentistry. He strives to achieve a comfortable, relaxed and friendly environment for his patients. Andrew values providing quality care in all areas of general dentistry.
Danika is a caring, friendly and gentle dentist. She is especially popular amongst people that dislike going to the dentist. Danika has a minimal intervention approach to family dentistry and will look after you and your family's individual dental needs with the utmost care.
Danika graduated dentistry on the Gold Coast in 2013 with academic excellence awards. She has completed further Graduate Diploma study in Cairns to provide braces and clear aligner orthodontic treatment for her patients.
Danika tries to live an active lifestyle by walking her dogs, running and swimming in her spare time. She is a passionate animal, travel and food lover, and understands that chocolate is a weakness sometimes. She spent her childhood between Sri Lanka, New Zealand and Australia, before moving to the sunny coast in 2014.
After graduating from the University of Queensland, David spent time in the UK and then started a large group practice in Brisbane and Central Queensland. David has had a dwelling in Peregian Beach for more than 30 years and finally made Peregian his full-time residence in 2019.
He is the founding president of the Australian Association for Laser Dentistry and tutors for the Australian Dental Association on both Laser Dentistry and Laser Whitening. He enjoys all aspects of dentistry especially those requiring new technology.
When able he enjoys travelling and the laid-back beach culture of Peregian Beach.
Joyce joined our team after graduating from the University of Queensland with a Bachelor of Dental Science with Honours. She is a passionate and gentle dentist who enjoys all aspects of dentistry. Her cheerfulness and strong interpersonal skills compliment her enthusiasm for paediatric dentistry as she endeavours to establish positive attitudes towards dentistry in children of all ages. As a dentist she understands patients have different needs and is motivated to help patients maintain good oral health, while restoring function and providing everyone with the confidence to smile. Originally from Malaysia, she grew up in New Zealand before settling here in the Sunshine State. Joyce is fluent in Mandarin Chinese.
In her spare time Joyce enjoys exploring and visiting local cafes and eateries. She also likes to stay active with the help of pilates and a local social soccer team.
Alex was born in Queensland and from a young age, he opted to pursue his interest in the field of dentistry. He graduated from the University of Queensland and then proceeded to practice at local clinics. He is committed to continuing his professional development and staying up to date with the latest technology.
Alex has a gentle manner when conducting treatment and strives to keep his patients comfortable and informed throughout the entire process. He has a genuine passion for his work and truly aims to improve the lives of all his patients.
When away from the clinic, Alex likes to potter around in the garden or plan his next fishing trip.
Originally from the UK, Margaret studied Dental Hygiene at Manchester Dental School. Emigrating to Australia 30 years ago she became the first hygienist on the Sunshine Coast. Margaret has sat on the State and national council of the Dental Hygienist Association of Australia for over 15 years, in the positions of President and national Councillor, working to make the profession of Dental Hygiene what it is today.
Margaret joined Dental Centre Peregian when it first opened in 2008 and has been part of the passionate team bringing good Oral Hygiene to the patients of the practice. Margaret is very committed to working with patients in a kind and gentle manner.
Outside of the dental field Margaret is a keen dressage rider and lives on acreage with her husband Mark and their fur babies.
Interested in Our Services